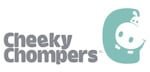 Bespoke website design to suit your specific requirements.
Custom built from the ground up tailored for your specific requirements. Get a website that stands out from the crowd.
Web design with a focus on search engine optimisation (SEO).
All designs are built with SEO in mind so that you can take advantage of the free traffic that Google search brings.
Conversion rate optimised website design that get sales!
Using the latest conversion rate optimisation (CRO) techniques to ensure that your new site brings in business day in day out.
My web design process ...
When it comes to designing a website that not only looks good but also performs well, you need a process that's both strategic and transparent. Here's how I handle each stage when I take on a new website design client:
Consultation
First things first: let's have a conversation. I need to know what you're looking to achieve with your new website, who your audience is, and what makes your business unique. This initial chat ensures we're on the same page and provides the foundation for the entire project.
Research & Planning
Once I understand your vision, I dive into market research and planning. I'll study your industry, competitors, and target customers to ensure the website will stand out and serve its intended purpose effectively. This stage forms the blueprint for the actual design work ahead.
Design Mockups
Based on the research and your input, I'll create design mockups. These are visual representations of what your website will look like. You'll have the opportunity to review these and provide feedback, ensuring the final design aligns with your expectations and business needs.
Testing & Review
Before launching, it's crucial to rigorously test the website to ensure everything works as it should. I'll go through the site meticulously, checking for issues like broken links and user experience flaws. Any issues that arise will be swiftly addressed.
Launch & Handover
The exciting part: launch day. Once everything is polished and you've given the final nod, the website goes live. But it doesn't end there. I'll hand over all the necessary files and documentation you'll need, and I can even provide training on how to manage your new site if you'd like.
Web design success stories ...
Corn Exchange
How a high converting landing page & Facebook PPC marketing was love at first sight for The Edinburgh Corn Exchange.
LazenbyPT
How a high converting new WordPress website as well as the latest SEO techniques helped this personal trainer to the top.
Wazookah
Wazookah's ecommerce transformation with a shopify rebuild creating the perfect destination for Hookah lovers.
Get in touch today to book your free consultation!
Book a call with me today to see how I can help you. Let's make your digital journey a successful one.