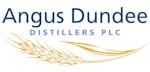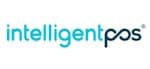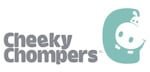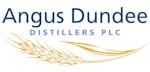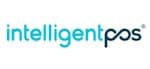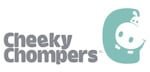 My web design & digital marketing case studies ...
Cheeky Chompers
A new website & PPC strategy to help new parents with their teething tots!
Angus Dundee
Elevating Angus Dundee Distillers through a modern & effective search engine optimisation strategy.
Edinburgh Corn Exchange Weddings
How a high converting landing page & Facebook PPC marketing was love at first sight for The Edinburgh Corn Exchange.
Wazookah
Wazookah's ecommerce transformation with a Shopify rebuild creating the perfect destination for Hookah lovers.
Intelligent Point of Sale
How an effective search engine optimisation service propelled this company to the top of Google.
Bonk & Co
On page & off page SEO were all it took to get these wood burning stoves in front of eager buyers.
LazenbyPT
How a high converting new WordPress website as well as the latest SEO techniques helped this personal trainer to the top.
Albany Blinds
How local pay per click marketing allowed this company to dominate their geographic market.
WOW your visitors with stunning website design!
The look and feel of your website can be make or break in terms of your success with converting visitors into buyers. Get a visually appealing and functional web design tailored to your business needs.
Get INSTANT targeted traffic with pay per click marketing!
Get instant results with pay per click marketing. Maximizing your ad reach with strategic placements on Google & Facebook/Instagram. Let's optimise your campaigns for the best return on investment!
Get FREE visitors with search engine optimisation!
Boosting your online visibility through proven SEO strategies. Rank higher and reach your audience effectively today.
Get started in 4 easy steps ...
Discovery
First, I'll sit down with you to really get to know what you're aiming for, what's been holding you back, and where you want your business & website to go. This isn't just a formality; it's a crucial step to make sure we're a great fit for each other.
Audit
Once I understand your business/website needs, I'll take a close look at what you're currently doing in the digital space. This helps me identify the most effective way to go from where you are now to where you want to be. Think of it as a health check-up for your online presence.
Strategy
Based on what I learn in the discovery and audit stages, I'll create a plan that outlines exactly what steps need to be taken for your business to succeed online. I keep it straightforward & jargon free so you'll know exactly what to expect.
Delivery
A plan is only as good as the actions that follow it. That's why I make sure to lay out how we're going to put our strategy into action. I'll handle the technical side of things, so you & your team can focus on what they do best - running your business.
Get in touch today to book your free consultation!
Book a call with me today to see how I can help you. Let's make your digital journey a successful one.