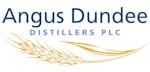 A Distillery with a Rich Legacy but Limited Online Exposure
Angus Dundee Distillers, owners of two renowned single malt distilleries—Tomintoul and Glencadam—had a problem. Despite their award-winning whiskies and a bottling plant near Glasgow, their online visibility was not reflective of their industry stature. They approached us with a dual focus:
To enhance their Google search rankings for whisky-related keywords.
To attract a global audience to their website.
A Bespoke SEO Approach for a Unique Client
Given Angus Dundee's distinct market position, we knew a cookie-cutter SEO strategy wouldn't suffice. Here's how we tailored our approach:
Industry-Specific Keyword Research: We began by identifying high-value keywords that resonated with whisky connoisseurs and industry professionals alike.
Content Enrichment: We then enriched Angus Dundee's website with keyword-optimised content that not only showcased their distilleries but also provided valuable information on whisky production and tasting.
Global SEO: Given their international customer base, we implemented hreflang tags and localised content to attract a diverse audience.
Quality Backlinks: We reached out to whisky blogs, food & beverage websites, and industry publications to secure high-quality backlinks.
A Toast to Digital Success
The results were as satisfying as a fine single malt:
Global Reach: A 60% increase in international traffic, reflecting the global appeal of Angus Dundee's products.
Keyword Rankings: Achieved first-page Google rankings for multiple high-value, industry-specific keywords.
Customer Engagement: A 28% increase in page views and a 20% uptick in average session duration.
The Next Chapter: Building on a Legacy
The success of this SEO campaign has set the stage for Angus Dundee's future digital endeavours. They are now exploring additional digital marketing channels, including social media and influencer partnerships, to further amplify their brand.
For business owners aiming to translate a rich legacy into a compelling online presence, Angus Dundee Distillers serves as an inspiring case study. With a meticulously crafted SEO strategy, even a traditional business can achieve modern digital success.
Check out more case studies ...
Cheeky Chompers
A new website & PPC strategy to help new parents with their teething tots!
Edinburgh Corn Exchange Weddings
How a high converting landing page & Facebook PPC marketing was love at first sight for The Edinburgh Corn Exchange.
Wazookah
How a Shopify web design rebuild refreshed the look and feel of a premium hookah brand.
Intelligent Point of Sale
How an effective search engine optimisation service propelled this company to the top of Google.
Bonk & Co
On page & off page SEO were all it took to get these wood burning stoves in front of eager buyers.
LazenbyPT
How a high converting new WordPress website as well as the latest SEO techniques helped this personal trainer to the top.
Albany Blinds
How local pay per click marketing allowed this company to dominate their geographic market.
Get in touch today to book your free consultation!
Book a call with me today to see how I can help you. Let's make your digital journey a successful one.